Lamole di Lamole gets several high ratings from Meininger's publications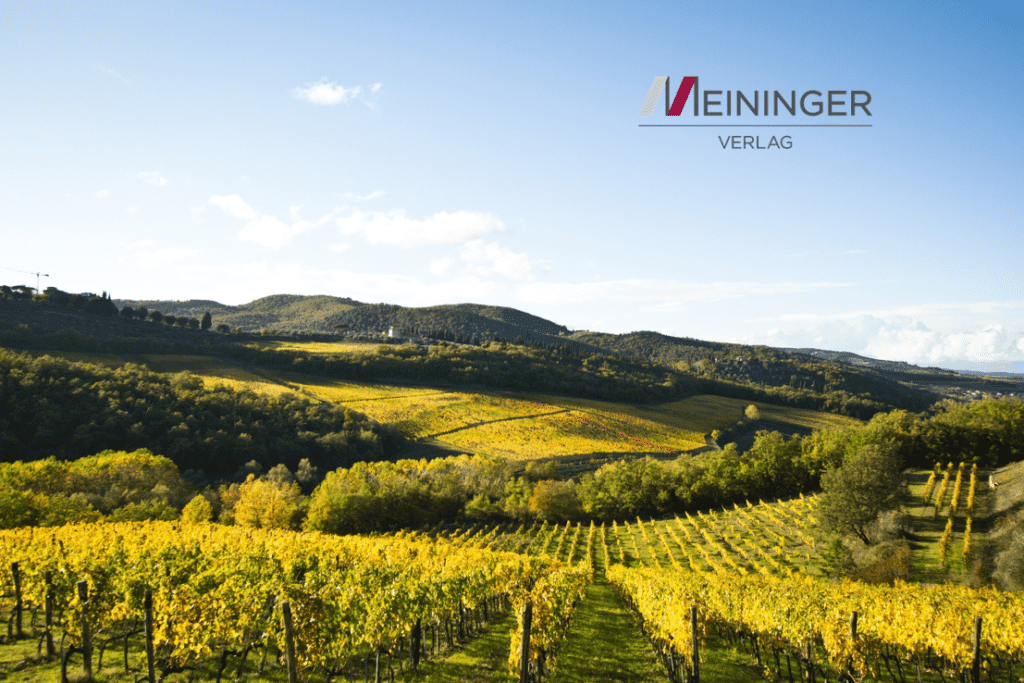 Meininger, the company founded in 1903 by Daniel Meininger at Neustadt, is one of the most authoritative voices in the world of German wine publishing. Meininger Verlag began its activities in this sector with the publication "Das Weinblatt", widening its portfolio over the years with other wine magazines and books, before branching out into activities such as fairs, market research, seminars, conferences, and specialized study trips.
The publishing house's experience in the wine sector has led to it instituting internationally recognized competitions such as the Grand International MUNDUS VINI Wine Awards and the ISW International Spirits Award.
Indeed, Meininger organized in September 2020 a tasting of Chianti Classicos, with 62 wines from 34 different producers. Following the tasting, the ratings and reviews were published in the periodicals Weinwirtschaft (24/2020), Weinwelt (1/2021), and Sommelier.
Lamole di Lamole, present at the tasting with four wines, received the following scores and comments:
-93 points – Chianti Classico DOCG Riserva 2016:
On the nose, blueberries are dominant, along with notes of cinchona and juniper, but also bay leaves and crusty bread; on the palate it is faintly mentholated and peppery; it displays well-balanced style, with marked and still slightly edgy tannins; good length.
-93 points – Vigneto di Campolungo Chianti Classico DOCG Gran Selezione 2016:
At first, the aromatic profile appears very modern, with intense, toasty new oak; it then gradually becomes more complex, with notes of sour black cherries, oriental spices, mace, allspice, cinnamon, licorice, caramel and hints of tobacco; very precise and compact on the palate, offering a combination of caramel/chocolate and acidity/freshness; a youthful wine.
-92 points – Chianti Classico DOCG 2017:
A slightly pale cherry-red wine of medium depth; refined spices on the nose: juniper, allspice, a hint of cardamom; light and elegant on the palate, permeated with piquant spices; marked and delicately edgy tannins; nice fluid style.
-91 points – "Blue Label" Chianti Classico DOCG 2017:
Dark chocolate and fruit; with a blood red hue; fresh, spicy, herbaceous, with delicate hints of chocolate; brittle tannins, crusty bread and, on the finish, graphite-like notes.