CHAPTER 1
THE AREA
OF CHIANTI
CLASSICO
Chianti Classico is one of the most famous and important regions in Italy for the production of great wines, and one of the most distinctive, unspoiled and atmospheric anywhere in the world.
Its natural landscapes and its proud cities, capable for centuries of enchanting generations of travelers and artists, photographers and poets, include the territories of 9 municipal areas, in the Provinces of Florence (in the northern part) and Siena (towards the south)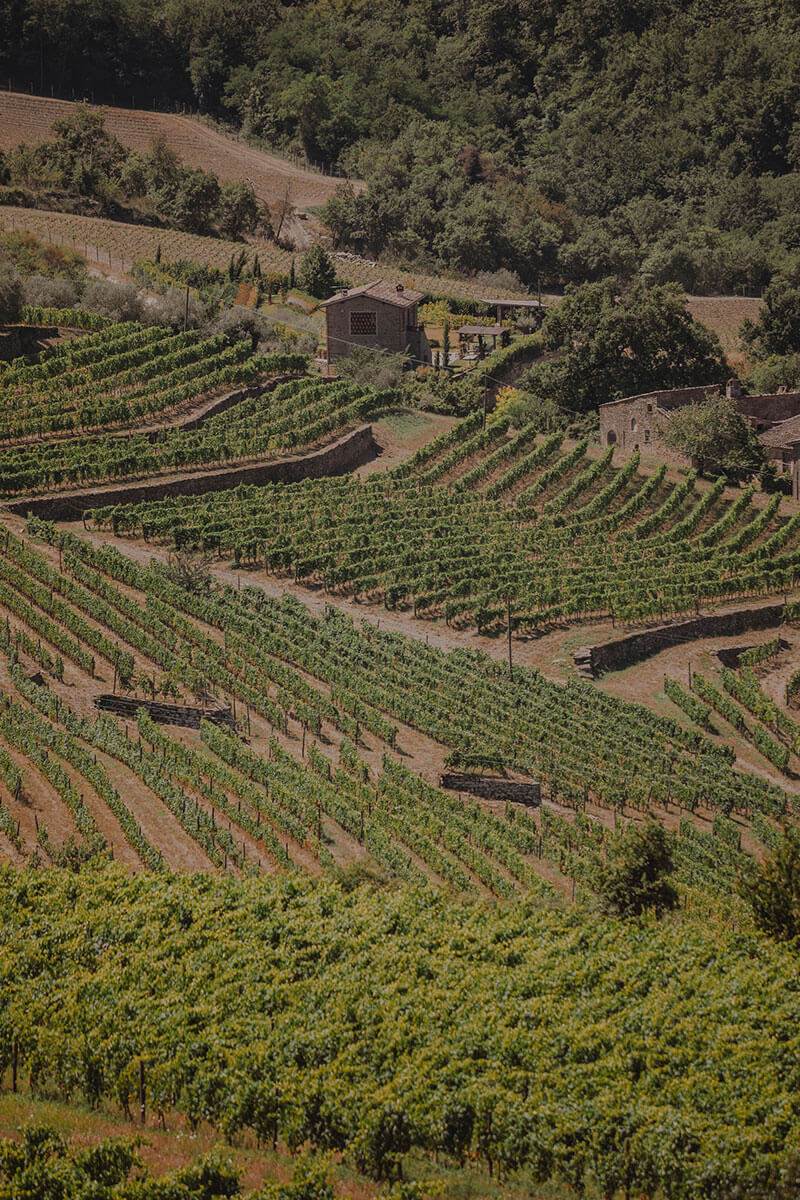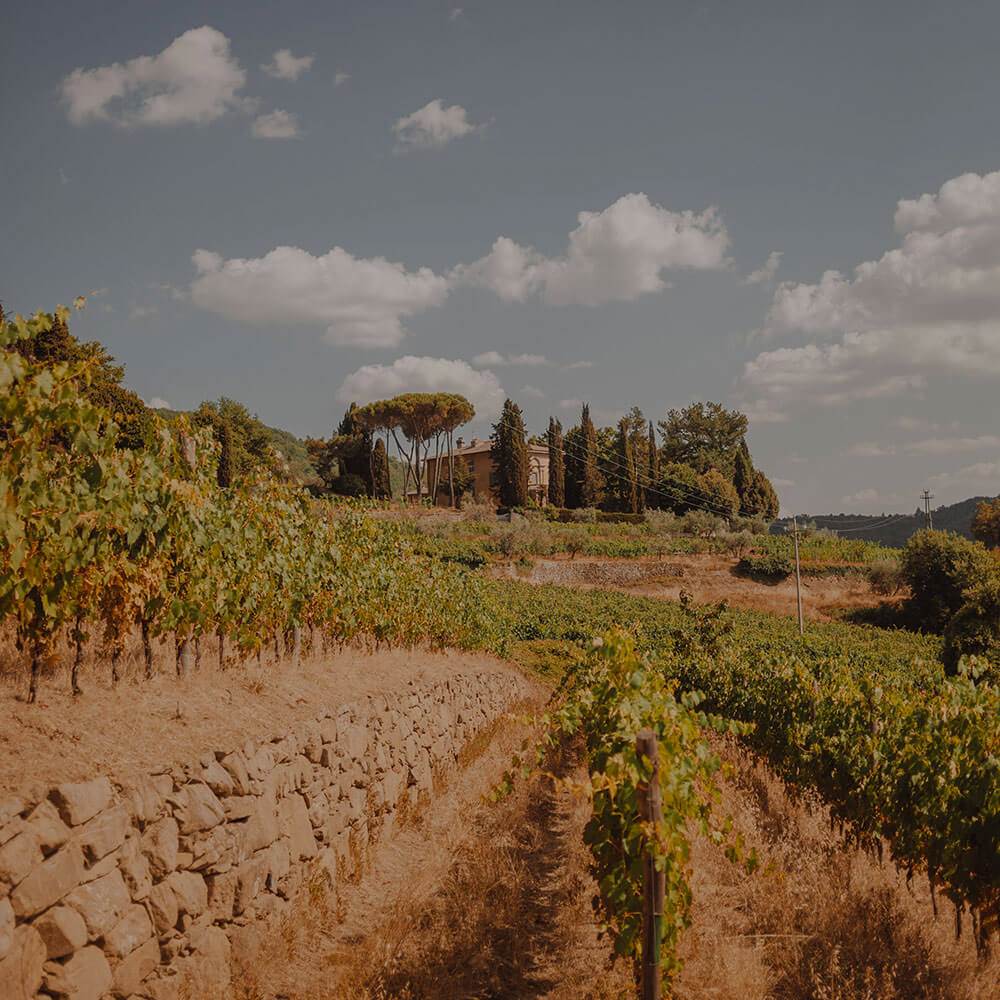 In the great "sea" of clay that covers the whole of central Tuscany, Chianti Classico is an unexpected island of stones; the sandstones of the Apennines and their crumbly sands mix in a complex underground conglomeration with the other major rocks, such as "galestro" (a clayey schist, in blocks or split into flakes) and the hard white limestone known as "alberese".
For Sangiovese, which has always been the ruling grape in this zone, this chaotic polychromy is paradise. Sublimating this exceptional location in wines that are equally complex is the task that fascinates us.
1.2
PERFUMES
OF AN AGE-OLD
HAMLET
The hill of Lamole is, in the overall picture of Chianti Classico, a place apart. Farmsteads, drinking troughs, little bridges and isolated villas face each other on wood-covered cliffs, dotted here and there with terraces, strips of land torn from the crags.
One's gaze, from the top of the vineyards, embraces a horizon of wonderful scope, as one looks towards the sunset; in late spring, while the wind spreads the perfume of iris and blooming furze, our vines also flower.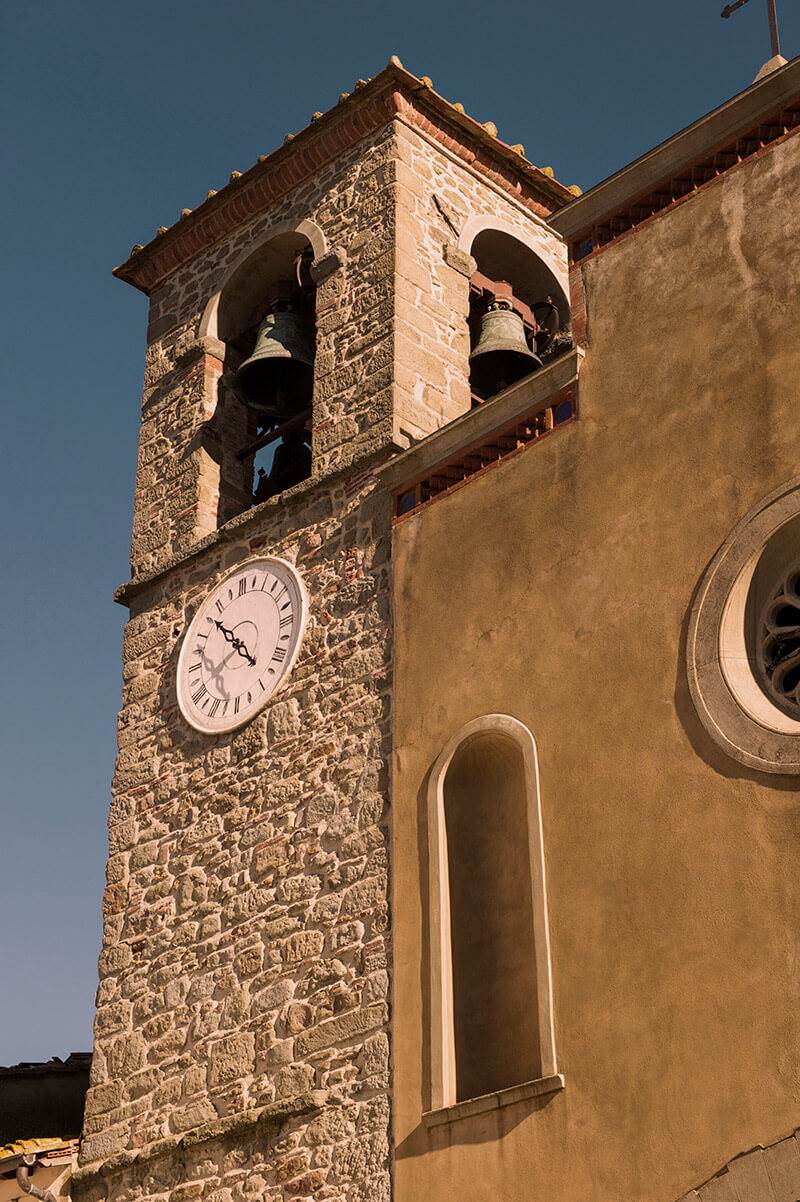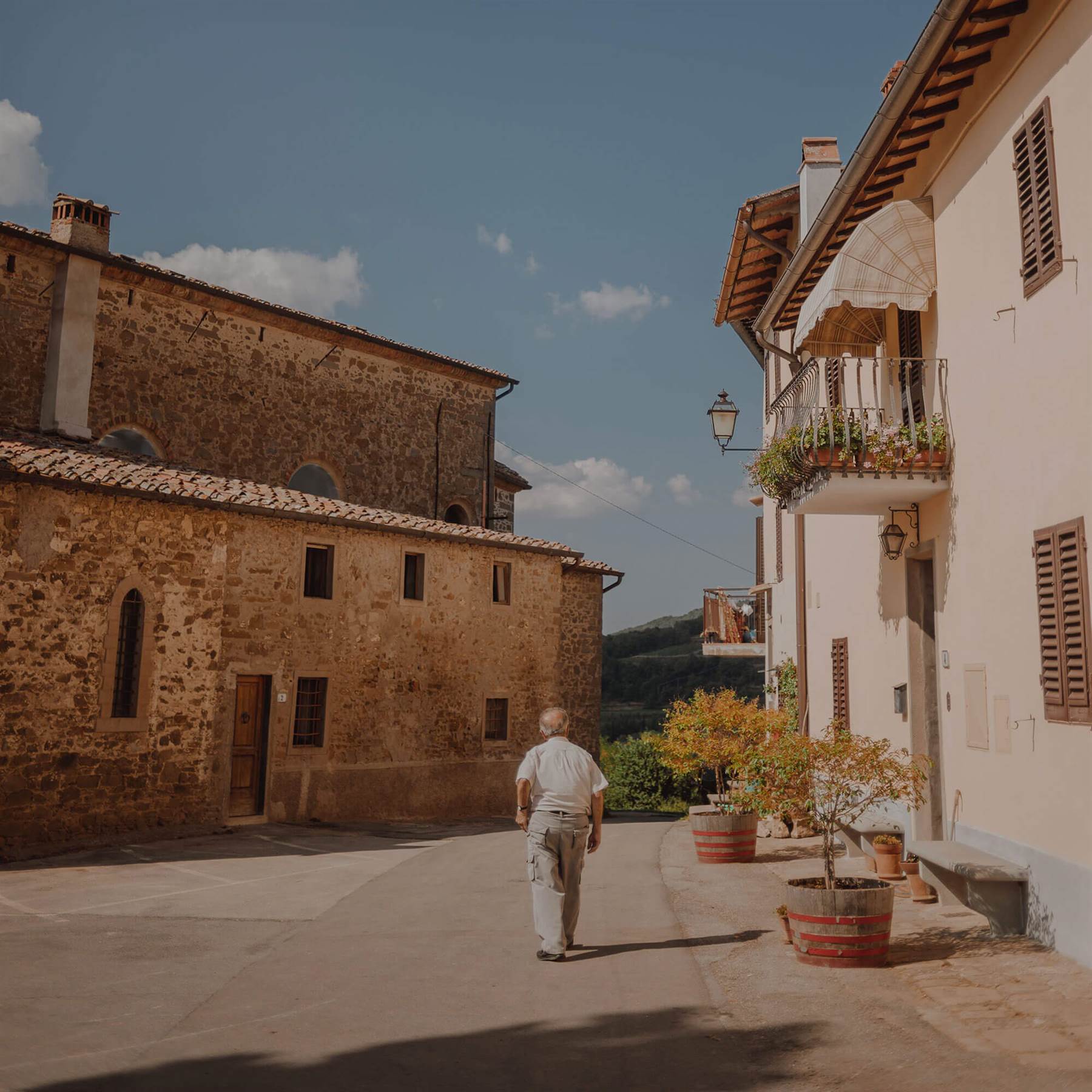 CHAPTER 2
THE VINEYARDS
IN LAMOLE